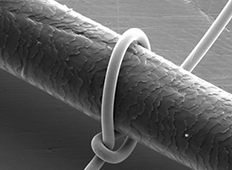 Micro-coaxial cables and assemblies for medical devices
We are providing micro-coaxial cables and its assemblies for medical devices for a long time. Through developing our cabling and processing technology, we will contribute to developing smaller medical devices and minimally invasive diagnosis and medical treatment.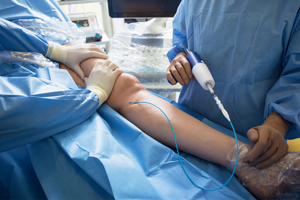 Medical devices such as Catheter, Endoscopy, Medical Ultrasound Diagnostic Equipment, and any other Electrosurgeries.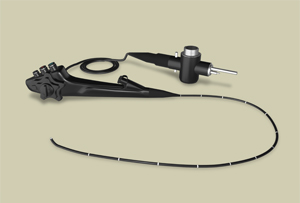 Micro-coaxial cable and its assembly. Through developing smaller fine pitch cable termination technology, we can provide cable assemblies which is attached with not only connector but also sensor, light-guide, and other parts by one-stop.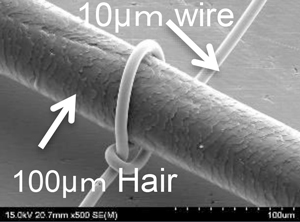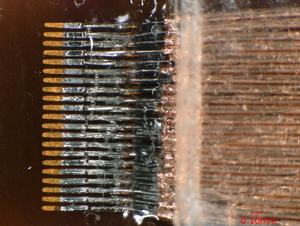 Micro-coaxial cable design

32 to 50 gauge(AWG)
Excellent electrical characteristics(capacitance & impedance)
Excellent mechanical strength and flexible performance

High-Strength / High-Conductivity Conductor
Various sheath materials
(PVC/TPU/Non-sticky Silicone)
Fine pitch soldering and cable termination
Small to large volume capacity management
Product validation and quality management
(ISO13485 certified*)
*

Production of Cable Assembly for Medical Devices in Proterial Cable (Suzhou) Co., Ltd.
Manufacture of extruded tubing, components and assemblies specializing in medical applications and contract manufacturing of medical devices in Proterial Cable America, Inc., High Performance Medical Solutions Division.

ABOUT US
Leading sustainability by high performance