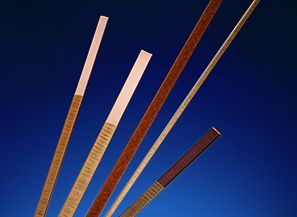 Magnet Wires for Heavy Electrical Machinery
These wires are used in large generators found in power plants, motors for railroad cars and other applications. Our product lineup spans glass, heat-resistant film and other insulating materials keyed to heat resistance and dielectric strength demanded, supporting electrical power and transportation infrastructure.
1

We can supply insulating materials according to the desired application, including glass fiber, heat-resistant paper or film, or varnish.

2

These can also be used in the stators of wind power generators.

ABOUT US
Leading sustainability by high performance