■ Response to TCFD Recommendations

The Company expressed its endorsement of the TCFD* recommendations in June 2021 and began disclosing information based on the TCFD recommendations in May 2022.
*

TCFD (Task Force on Climate-related Financial Disclosures)
The Company joined the TCFD Consortium in July 2022.
■ Endorsement of the GX League Basic Concept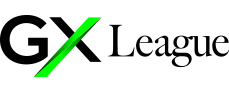 The GX League (Green Transformation League) was established as a forum for companies to collaborate with industry, government, and academia in pursuit of Japan's "carbon neutrality by 2050" goal along with economic growth.
Proterial endorsed the GX League concept in September 2022 and has been participating in the GX League since 2023.