Diversified Operational Structure to Respond to Various Needs
The Proterial Group has a diversified operational structure based on materials development and offers products for a variety of industry sectors. Our business foundations are broad, and our business structure-always responsive to the wide-ranging needs of society with its blend of technologies-has been the driving force behind the Group's growth.
Diversified Business Operations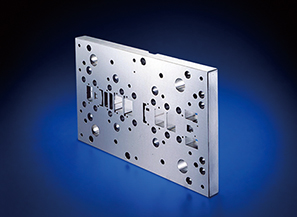 A history of innovation in advanced metallurgical technology and materials development
True to our tradition, we strive to consistently refine our material development capabilities. With the same intensity required to create tama-hagane-a high-value-added material produced by the Tatara foundry method-we enhance the full luster of the materials we produce. While enhancing steel purity through stringent raw material selection methods, we continue to support the development of a wide range of industries by providing highly functional materials.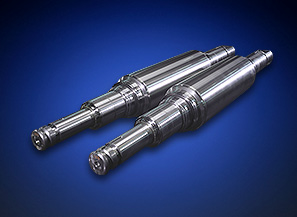 Advanced roll technological capabilities
We boast a wealth of leading brands including HINEX™ rolls for steel mills. We are also engaged in the manufacture of injection-molding machine cylinders and steel-frame structures for construction, as well as the processing of related component.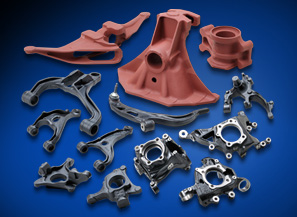 Global development of eco-friendly products
Drawing on its roots that date back to Tobata Foundry Co., Proterial has applied malleable cast iron manufacturing technologies to produce casting components for automobiles. In recent years, we have developed HERCUNITE® heat-resistant exhaust casting components and been striving to meet the growing need for products helpful in reducing environmental load.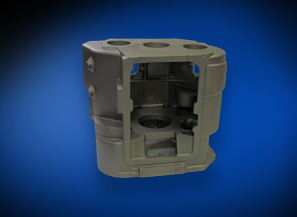 The Iron Castings You Need for a Stable Supply Chain
The most respected brands in the world count on Waupaca Foundry for consistently high-quality gray iron, ductile iron, high strength ductile iron and austempered ductile iron castings. Waupaca is a valued partner in the supply chain because we deliver consistent, high-quality cast and machined iron casting components with a proven record of solving the toughest supply chain challenges.
Development of
(Gourd brand) gas and water piping components
When the Tobata Foundry Co., the forerunner of Proterial, Ltd., shipped its first product in 1910, it bore a
(Gourd) symbol. This symbol bore the hopes and aspirations that products would be "tougher, smoother, and aesthetically pleasing." Since this time, the Gourd brand has been widely used in industrial and household fields, as well as overseas markets. Today, the
(Gourd brand) is well respected throughout the world.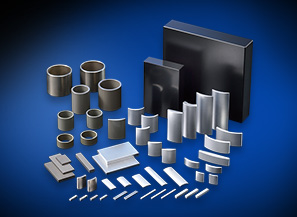 NEOMAX® brand, key material for industries
We boast an extensive magnet range, which includes NEOMAX® rare earth magnets and ferrite magnets, and provide our products across a wide range of fields, encompassing automobiles, electronics and home appliances. As pioneers in the field of magnetic materials, we take on the challenge of new materials and new production technologies, meeting our customers' diverse needs and contributing to the creation of a more energy-efficient society.
Power Electronics Materials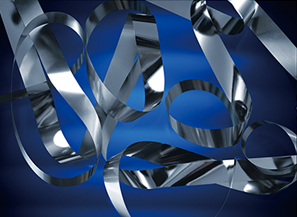 Our Advanced Soft Magnetic and Ceramic Materials Contribute to Energy Conservation and ICT innovations
We offer a long list of specialty materilas and components; Metglas™ amorphous metals, FINEMET® nanocrystalline materials and high-performance soft ferrites and ceramics.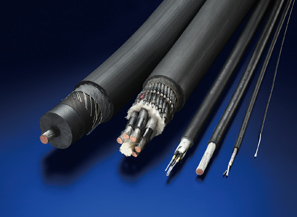 Contribute to more sophisticated social infrastructure
The Electric Wire & Cable Business Unit mobilizes its outstanding achievements and rich experience accumulated over the years to build a diverse range of wire products that improve the social infrastructure as well as products that support moves to decrease size and boost performance. The applications range from railway vehicles and port facilities to general construction and industrial processes. We provide customers with the optimum support by supplying these products.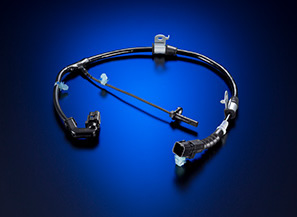 We address today's needs for ever greater safety, energy efficiency, and convenience
Our sensors, power harnesses and brake harnesses and hoses are all developed and manufactured in a manner to fully utilize the characteristics of their materials and to meet market needs for efficient and reliable energy and signal transmission. They are globally sold and quality assurance satisfies our most demanding customers.