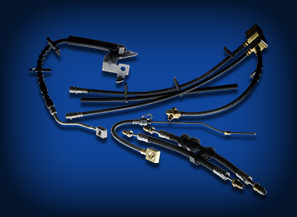 Brake Hose
With outstanding durability and low expansion characteristics, our brake hoses have been widely acclaimed and are used by the worlds' leading automakers. We also have a range of hose developed for motorcycles, which require a very subtle tough when braking.
1

Low volumetric expansion and high durability

2

We have a global supply system with sites in Japan, China, Southeast Asia, North and Central America, and Europe.
Automotive Components Business Unit

ABOUT US
Leading sustainability by high performance