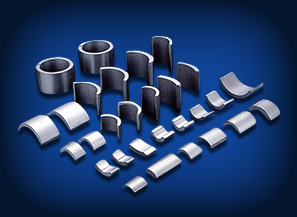 Ferrite Magnets
Because these are oxide magnets produced by the powder metallurgy method, their residual magnetic flux density is relatively low, but they have the major advantage of high coercive force and are therefore not easily affected by the presence of demagnetizing fields.
We propose a method to use materials tailored to your company.
High-Performance Ferrite Magnets NMF™ Series
Physical properties(Reference data)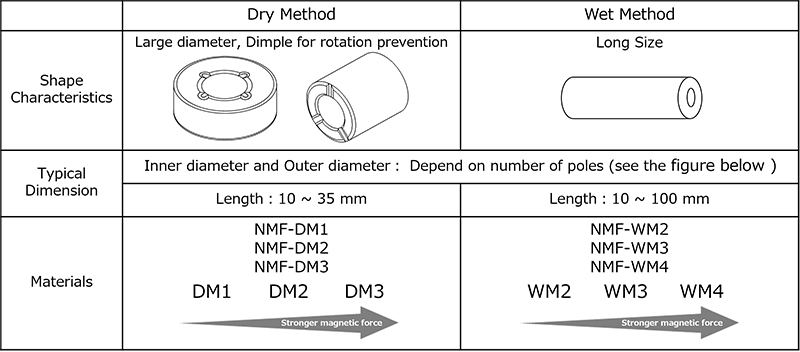 Ferrite Anisotropic Ring Magnets
Ferrite Anisotropic Multi-Pole Ring Magnets
Types
Dry-pressing
Wet-pressing
Material
NMF-DM1
NMF-DM2
NMF-DM3
NMF-WM2
NMF-WM3
NMF-WM4
OD(mm)
φ10~φ56
φ10~φ30
Number of Poles *
Orientation
*

On characteristics not listed on above table, please contact your sales representative.
Magnetic Materials Business Unit

ABOUT US
Leading sustainability by high performance