Release
Advertisement of Fiber-optic Warning System for Contact Wire Wins
an Honorable Mention in Newspaper Section 2
of the 58th Japan Industrial Advertising Grand Prize

Proterial, Ltd.
Proterial, Ltd. ("Proterial," hereafter) won an honorable mention in Newspaper Section 2 of the Japan Industrial Advertising Grand Prize* for the advertisement that was created and placed in a publication that won the Masuda Award at the Best 10 New Products Awards presented by the Nikkan Kogyo Shimbun, Ltd.
The 15-column advertisement placed on page ten
of the Nikkan Kogyo Shimbun on January 25, 2023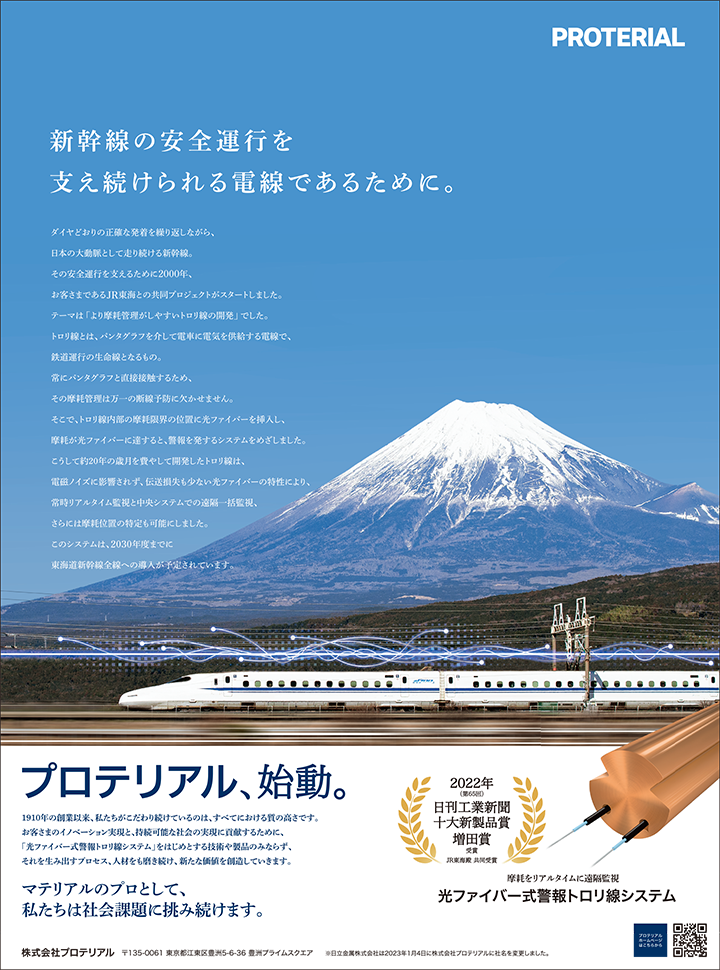 Proterial is a world-leading high-functionality materials manufacturer. The advertisement features the fiber-optic warning system for contact wire that supports peace of mind, safety, and the safe movement of bullet trains. It represents the idea that the new company name implies: Solving the issues of customers as a professional specialized in materials to contribute to the realization of a sustainable society. The bullet train is used as a symbol of the renamed company going forward toward a bright future, moving rapidly in front of Mt. Fuji.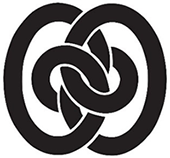 *

The Japan Industrial Advertising Grand Prize:
Industrial advertisements must play a full role in the expression of a corporation's philosophy and in marketing activities in industries that occasionally face harsh economic conditions while responding to the velocity of the era. In these circumstances, the Nikkan Kogyo Shimbun, Ltd. has presented the awards every year since 1966 to aid the sound development and qualitative improvement of industrial advertisements. Proterial received the award for the second time following Hitachi Metals, Ltd. (the former name of the company) winning an award in 2008, when it took third place in the black and white advertisement section. This was the first time for Proterial to win an award in the newspaper section.