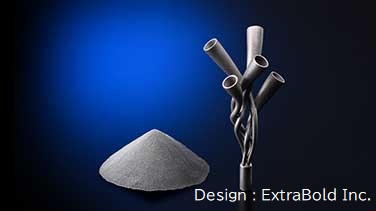 Metal Additive Manufacturing (3D Printing)
Converting Image into Value
Convert your image into product and create new value
Proterial creates new value in AM by combining our "manufacturing track records" and new "additive manufacturing" capability.
We aim to be a value added manufacturing coordinator with AM as the focal point, to create new value for our customers by optimizing materials and processes.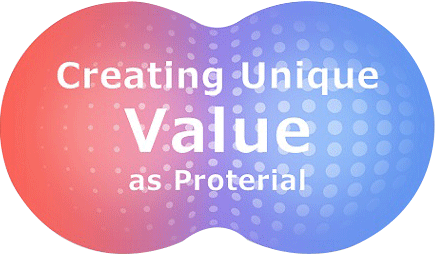 A Diversity Products

Automobile / Mold and Die
Aviation / Energy
Magnetic Material / Power Electronics
Unique Technology to Support All

Research Institute of Metallurgy
Wide Scope of Manufacturing Technologies
Quality Assurance / Analysis Technology Cultivated Based on Track Records in Various Markets
New Manufacturing Technology
"Additive Manufacturing"
Metal Powder / Material Development

Metal Powder Atomizing Equipment
High-Quality Powder Manufacturing Technology
Mass Production Track Records of High-Speed Steel and Powder for Target Materials
Additive Manufacturing Technology

Optimal 3D Printing Method Aligning to Requirement
Design Technology for 3D Printing Process
Post-Processing / Quality Assurance System
Metal Powder for 3D Printing [ADMUSTER]
Product development to create customer value aligning with
market needs and combining with our own innovative technologies.
Utilizing our knowledge and experience as a comprehensive manufacturer of metal materials,
we provide one-stop support from prototyping to mass production.
Additive Manufacturing Solution CV

ABOUT US
Leading sustainability by high performance